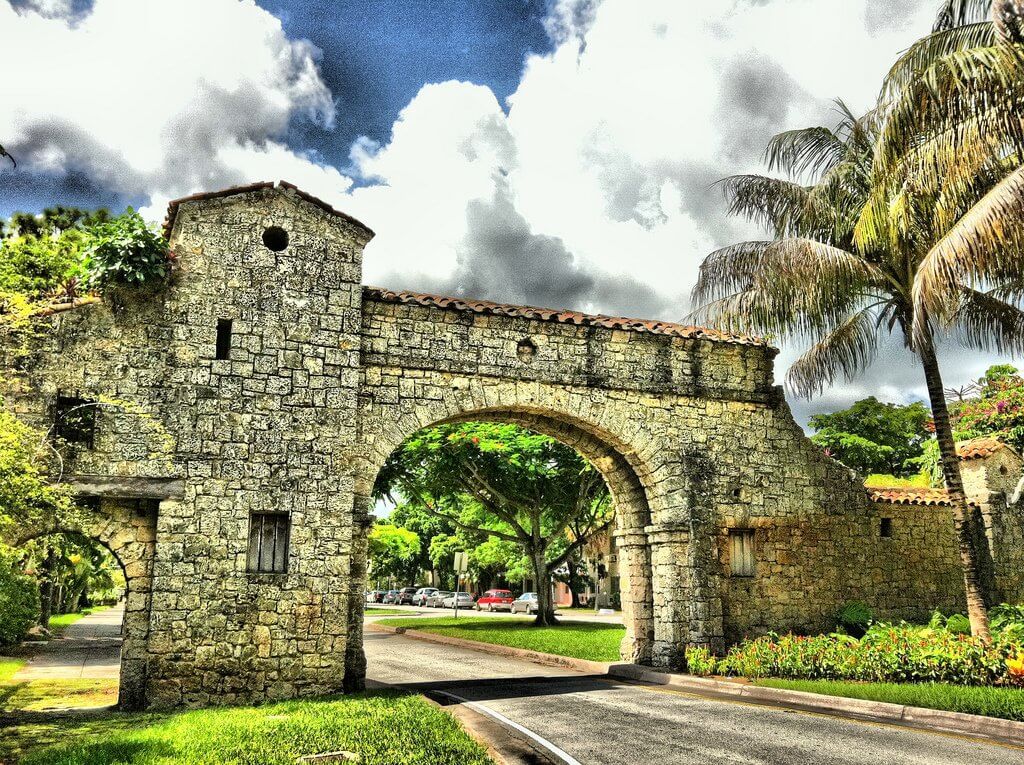 Florida is relatively a young place! It took foreign powers much longer to settle this land due to its vast wilderness and tribal peoples. When it was such that much of the wilderness was cleared away and the railroads were established all the way down to Key West, it was much easier for people to settle the land.
In October 1915, a man by the name of George Merrick was appointed to aid in the building of roads in South Florida, including major roads that later would connect to his most famous endeavor – a well-planned community named Coral Gables in Miami Dade county (one of the first planned communities in the country, in fact). Famous roads like South Dixie Highway (which is also known as US-1 and is the longest North to South road in the country), Tamiami Trail (which connects across the Everglades) among others.
Merrick's fame comes from the planning and building of Coral Gables, however. He had a passion for aesthetics so he hired many well known architects of the day as well as landscape architects to help him carry out his vision of broad, tree-lined streets with major Spanish influences. "In a 1925 interview with the New York Times, Merrick commented: 'Just how I came to utilize the Spanish type of architecture in Coral Gables, I can hardly say, except that it always seemed to me to be the only way houses should be built down there in those tropical surroundings."'
At only 6 miles away from our location at Bayside Marketplace, Coral Gables is definitely worth a ride over if you're visiting Miami.