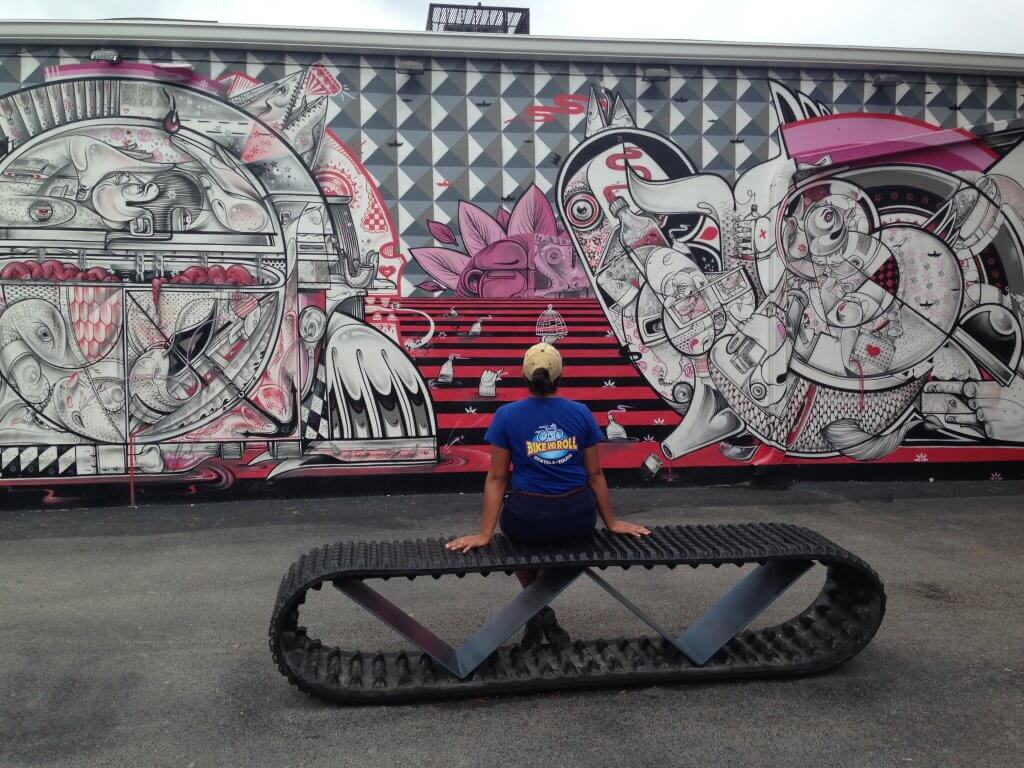 Depending on your involvement in the art world, you may or may not have heard of Art Basel. It's arguably the largest arts festival in the country and it takes place the first week of December each year. It is replete with events, musical performances, outdoor installations and gallery auctions galore. Art Basel is based on an art convention based out of Basel, Switzerland and is responsible for a week of booked hotel rooms and happy cabbies accommodating the masses that fly in for the event, not to mention the hundreds of different international artists that show up for it as well!
Miami Beach is small, sure, but the event also takes place across the bridge in downtown Miami, Wynwood as well as the Miami Design District. You certainly can't walk the distances, so the best way to see it all is on a bike, of course! Because who has time for traffic and parking? Save time biking to the different tents and events, time you can use to explore the city! Miami is quickly becoming a cultural Mecca, a powerhouse of the lower 48 states and with that comes the city's cultural awareness of the green ways to get around — the infrastructure is quickly evolving to include bike paths and bike and pedestrian friendly space, one of the newest is Museum Park which sits next the city's Perez Arts Museum Miami (PAMM) in downtown Miami. PAMM incidentally just celebrated its first birthday, having opened in time for last year's Basel — because like you've probably deduced by now, Basel is a big deal!
It's easy to take Miami for granted for those of us who live here, but watching the thousands of out-of-towners materialize overnight in time for Basel makes one eager to hop on a bike and explore the renaissance of the Miami art scene.